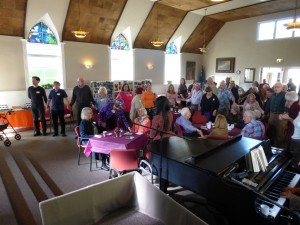 UUFLB welcomes inquiries about renting our facilities for community and family events, including concerts, weddings, and organizational meetings. 
Fellowship Hall can accommodate up to about 100 and features an elevated dais, flexible seating, two restrooms, and a small separate children's/family room.  Adjacent kitchen facilities and audio visual equipment are optional, for a small fee.  Our Religious Education classroom on the lower level is separate from the main hall, has a separate entrance and its own restroom, and can accommodate up to 25 for smaller events.
The quiet neighborhood setting makes this space ideal for wedding/commitment ceremonies and receptions.  Our minister is available, here or at other facilities, for rite-of-passage services, including weddings and memorial services.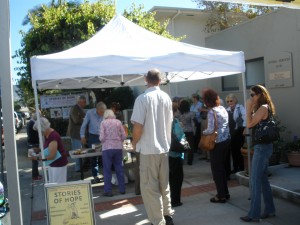 Our facility is accessible and includes handicap parking. 
Early reservations (two to three months in advance) are recommended.  Contact our office administrator at (949) 497-4568 or office@uulagunabeach.org to arrange a tour, and for fee information, policies, and rental forms.
Vuodesta 1 vuoteen apteekkisuomen 1 vaivaan oli saatavilla vain kahta eri lääkettä ennen kuin useat muut lääkkeet tulivat markkinoille seuraavien vuosien aikana. Elämää kera kipujen, mutta kuitenkin niin elämisen arvoista.".