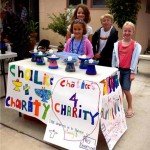 RELIGIOUS EDUCATION FOR YOUTH
Our young people join the opening words, hymns, and a story-for-all-ages in the regular Sunday service before joining our Director of Religious Education in their classroom.  The curriculum generally matches the theme of the Sunday service and builds on the seven principles of Unitarian Universalism.  Activities encourage the children to incorporate these principles into their daily lives.  In a fun, playful environment, children learn how to relate to others and understand their connections to the world. 
Meet
our Director of Religious Education
ADULT EDUCATION
Our mission as a UU Congregation is to support our members in their personal and spiritual growth, especially in relationship to others.  Toward that end, we often have speakers from other religious traditions and representatives from community and advocacy organizations.  Other educational events include book discussions, special issue events,  and the Great Decisions Discussion Group program (foreign affairs issues).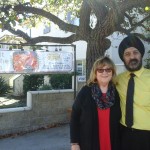 Mr.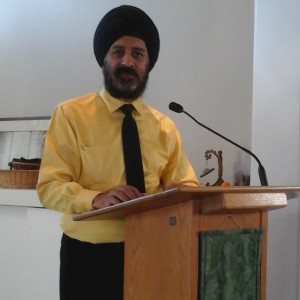 Avindar Chawla of the Sikh Center of Orange County speaks to the congregation.